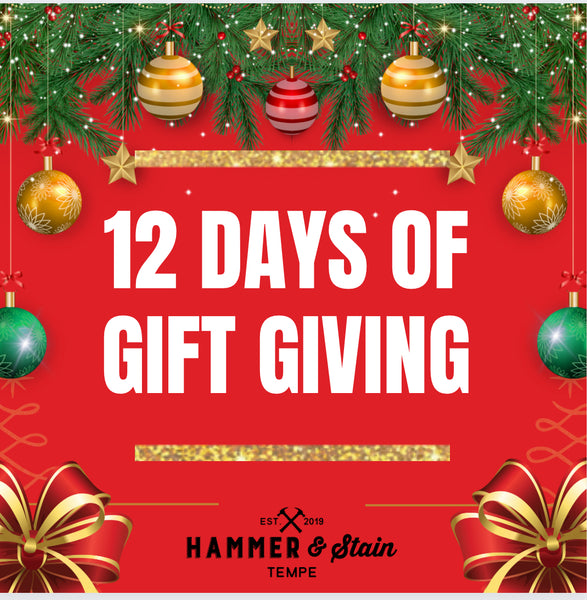 Holiday Gift Spotlight
We will feature one NEW (never released) project a day that is perfect for someone special in your life!
See what's in store today!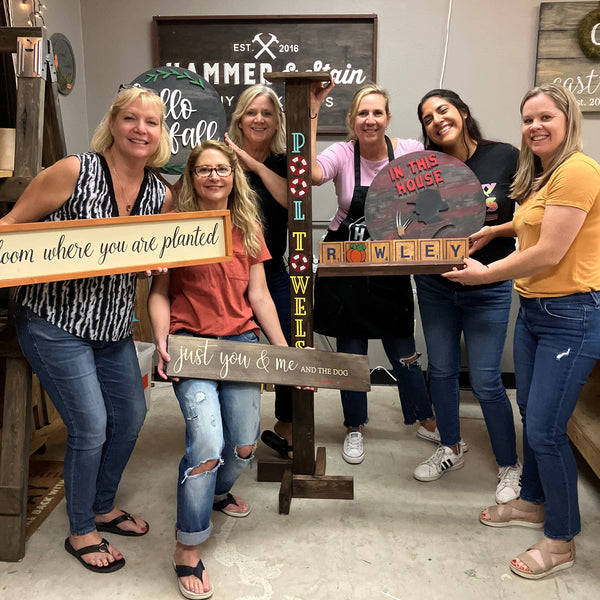 Book Your Private Party Today!
Make your party a DIY crafting party at Hammer & Stain! Invite your friends, family, and colleagues for an amazing party event.
Not only will everyone have an amazing time, but they leave with fantastic home decore they can display year after year!
Book My Private Party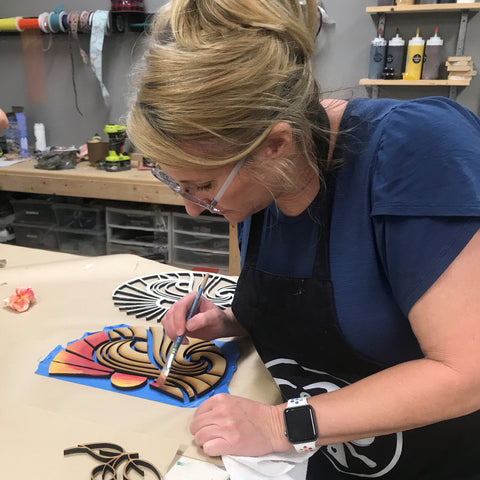 PUBLIC WORKSHOPS
Book a workshop at the studio for an instructor-led DIY class! Public class sizes are limited. We also offer table reservations.
VIEW OUR CALENDAR
PRIVATE PARTIES
Gather your friends, family, and colleagues for an unforgettable night with paint, wine & lots of laughs. You know "me time" is important!
RESERVE YOUR NIGHT OUT
PROJECT GALLERY
We've got tons of project options that can make your pinterst dreams come true. There truly is something for everyone!
BROWSE NOW
Still Feeling Nervous?
If you have never been to a wood and paint studio, you are not alone! We pride ourselves on the wonderful experience you'll have while you are in one of our workshops! Here is what to expect when you arrive:
-A typical workshop will last around 2-3 hours.
-During the workshop, our instructors will guide you through the entire process of creating your masterpiece, step by step!
-We help with selecting your paint and stain colors (which truly is the hardest part!); show you various painting & staining techniques; explain how to apply & paint the stencil; and provide various finishing techniques.
-Our goal is for you to have a really FUN, memorable experience; to nudge you a little outside of your creative comfort zone and to show you that you ARE capable of creating a beautiful project.
-You'll leave our workshop feeeling proud, accomplished, and inspired!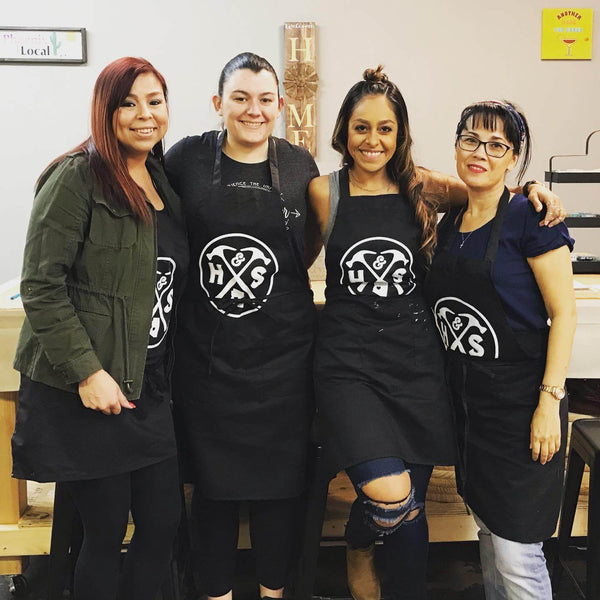 WHAT CUSTOMERS - JUST LIKE YOU - ARE SAYING
There are so many projects to choose from as well as you get to put your spin on the design and let your creative side out. The entire process is fun and a great time!

Courtney M. (Tempe, AZ)
I wish I could give more stars for Hammer & Stain and Lauren! I have never made it into the studio but every time I get a kit I feel like I'm right there! I already have my eyes on my next creation!

Lorain (Phoenix, AZ)
I wanted to do something with my book club friends so Hammer & Stain hosted a covid Zoom party! It was so much fun! And everyone had a beautiful completed project at the end of the night.

Karen (Queen Creek, AZ)
Projects are great quality. You learn step by step how to do it and the people and teacher are so fun. You have a great time getting creative!

Judette (Phoenix, AZ)
We love reading and travel and Lauren of Hammer & Stain Phoenix gave us a project to remember both. If you don't see an idea ask Lauren and she can design one. Have fun making your own art.

Jerry (Phoenix, AZ)
Love that Lauren quickly adapted to Zoom parties while we're all stuck at home. The materials are quality and Lauren packaged up everything we needed to still do a fun project with friends!

Lynnette (Mesa, AZ)